Haircut: Are you craving a new look, but you're a little nervous to do something too drastic? We hear and see you! Changing your hair can be a huge adjustment, and not knowing which style to choose can be just as nerve-racking. But not to fear! We will share some new hairstyles that we think will be exactly what you're looking for.
Do you ever feel like you just need a change? You're not exactly sure what that change needs to be. It could be a new coat of paint on your walls, a new apartment, a new town or, maybe, all you need is a fresh haircut and color that can totally revamp your look while satisfying your need for change.
Change is good, especially when it comes to our hair! And studies show that changing your hairstyle can have a drastic effect on your confidence and mood. So, whether you're craving an entirely new look or a haircut that gives you a refreshed look, you've come to the right place.
Not every season or life event warrants an over-the-top change that totally alters your look. However, we totally understand the need to spice it up, take some tiny risks and elevate your look from time to time. Just stock up on professional hairstyling products and leave the rest to us. You're about to find a new hairstyle that totally rocks your world.
11 Slightly Different Haircuts That Give You a New Look
If you're looking for a hairstyle that will elevate your look but won't drastically change your entire style, these are some looks we recommend trying! Don't forget — you can always stop by and visit your hairstylist to discuss which styles and looks you love, as well as get their feedback about which styles will fit you best!
1. Curtain Bangs
If you're panicking over the word "bangs," don't! We don't mean that you should get bangs straight across your forehead — especially if you don't already have bangs. However, with curtain bangs, you can change your look without the huge commitment of bangs. Curtain bangs work well with a middle part and really just create face-framing layers that give you a bombshell look.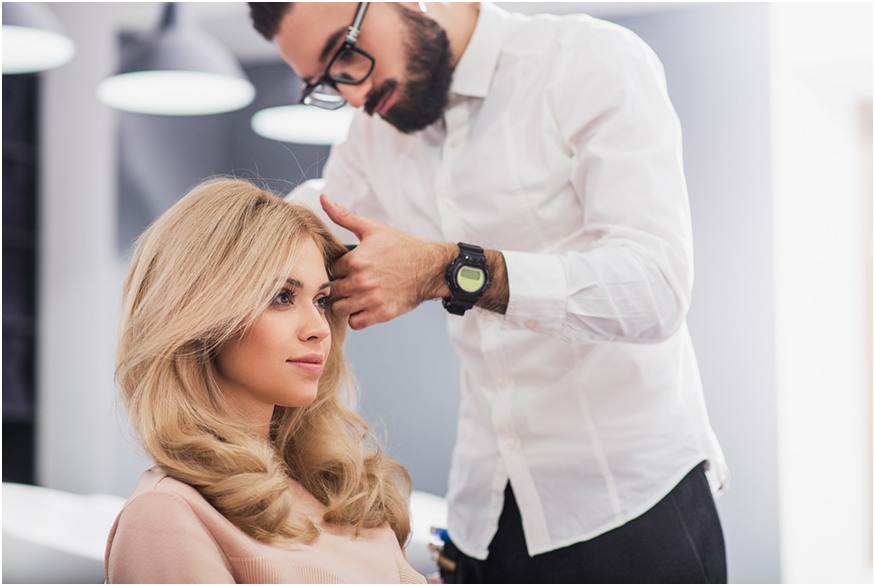 2. Add Layers
Whether you have long or short thick hair, you could seriously benefit from adding layers. Layers allow you to create more volume and dimension with your hair. Pair a fresh blowout with texture hair products for a style that will make you feel like you're fresh off the runway.
3. Butterfly Haircut
The butterfly haircut combines both curtain bangs and long layers to give you beautiful, voluminous hair that everyone will be obsessed with. This look is achieved by having shorter, face-framing layers paired with layers throughout the rest of your hair.
4. Octopus Haircut
If you're obsessed with the idea of getting layers, may we present to you the octopus haircut? This style is similar to the butterfly haircut, but instead of giving you layers throughout, it focuses on lots of layers on the top while leaving your hair longer and one length toward the bottom. We would say that this is the less dramatic version of the wolf haircut.
5. Wispy Bangs
If you loved the idea of bangs, but don't want the full and dramatic commitment, we think wispy bangs are a great option! While these will go across your forehead, they won't be as blunt or bold. This will give you more of a cute and whimsical look.
6. Long Bob
For those who have long hair and want a haircut that is a little more low maintenance and gives you an entirely new look, we think you may love a low bob. Low bobs are great because while they are shorter, they still fall just below the shoulders. This style can also be customized. So if you're worried about your stylist cutting your hair a little too short, just ask them to check in with you as they are cutting to determine the perfect length.
7. Relaxed Shag
If you have shoulder-length hair, but want to give your hair more volume and a more diversified look, consider the relaxed shag. This gives your hair more texture and variety — plus, it looks very cool on everyone. You can also add bangs to this style if you want to!
8. Curve Cut
Whether you have long or short hair, the curve cut is a great way to diversify your current look. Your stylist will cut your hair in a U or V shape and add soft layers that perfectly frame your face.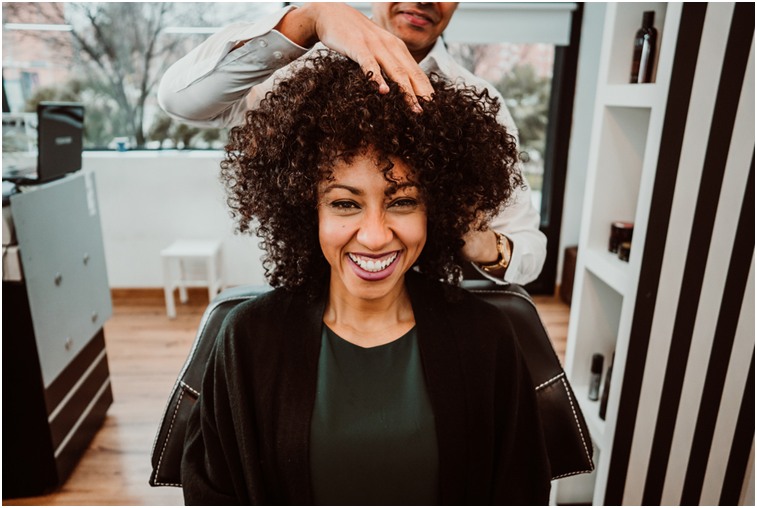 9. Curly Shag
If you have curly hair and want to figure out a way to play up your texture, ask your stylist for a curly shag. This will give you a soft, voluminous look that's very retro and modern all at once.
10. '70s Long Cut
For those with longer hair, the '70s long cut will give you long layers and perfect face-framing bangs. Your bangs could either be more on the curtain side or they could go across your forehead. If you're not in love with the idea of bangs, but you are obsessed with this style, ask your stylist for wispy bangs. This retro look will have you feeling like an entirely new person.
11. Cool Girl Chin Bob
For those who secretly want a bold change, we think the cool girl chin bob is a fun style that will turn heads. If you have long hair and decide to go for a bob, that could be a really drastic change. However, if your hair is shoulder length or already on the shorter side, you might feel refreshed with a cool girl chin bob.
Ultimately, we are so excited about your new look! You know what they say, "When a woman changes her hair, she's about to change the world." Well, no pressure… but we know that whatever you choose will turn heads and make you feel as vibrant as ever.