Scrubs are a symbol of the profession and act as an easy identifier, but these traits are applied only to your identity as a nurse. Beyond that, it may be hard for others to get any sense of who you are — unless you show them! Choosing scrubs that show off your personality can be overwhelming at first, thanks to the vast amount of options and features, but it doesn't have to be hard. The first and most obvious tip?
Play with Patterns
Animal inspired, holiday celebrating, cartoon encouraging and kid-catered designs can be found on scrubs — and most people love them! Patterned scrubs are particularly popular amongst fun personalities and can be found easily if you look into patterned pediatric scrubs for nursing, which are absolutely versatile enough to be used outside pediatrics. If you're partial to prints and patterns and aim to showcase them in a fashionable way, try these ideas:
Accenting your outfit with a patterned scrub top is most likely going to pair perfectly with a black, gray or blue scrub pant. That's because these bottoms will act like a pair of jeans or dress pants and go with almost everything. From here, consider adding a long sleeve under it that corresponds with the color of your pants, or even a vest or sweater if you have the option in order to keep your print intriguing and from becoming overbearing.
Accenting your outfit with patterned scrub bottoms is going to work the same way as accenting your outfit with a printed top. It should be noted that like most printed pants, this option is most flattering when bottoms feature smaller prints like delicate dots or large and simple patterns like leopard print.
Perfect Your Colors (or Don't?)
Let your clothes be your mood ring and show off your personality — but keep in mind that you're not ONLY showcasing your personality. To your patients or clients, the colors you wear will speak volumes about your abilities and attributes as a professional. Because of this, you may want to take a strategic approach when choosing the color of your scrubs. Don't be afraid to play with color and wear what speaks to you, but do consider that:
White, as a fact, impacts your patients' perception of you big time as a medical professional. A pair of crisp white scrubs reflect on your cleanliness, trustworthiness and skills. If they're not maintained properly, though (or if one of your personality traits is "messy"), you'll want to accept the fact that white scrubs are dirt magnets and avoid them.
Colored scrubs are widespread in their availability and range. Especially when it comes to the battle between light and dark, though, the color decisions can be hard to make. For the messier personalities mentioned above, consider colors that are strong and dark, such as black, navy blue and plum, which tend to hide stains and stay honorable. Aside from this, all shades of blue, green, pink and plum tend to resonate well with patients. You may also want to shift your shades and hues depending on the season. For instance, bright bold Caribbean blue scrubs will be perfect for summer, but you may want to soften it up into a pastel for spring, ice it over into a light white-blue for winter or take it to a deep jewel tone blue for autumn.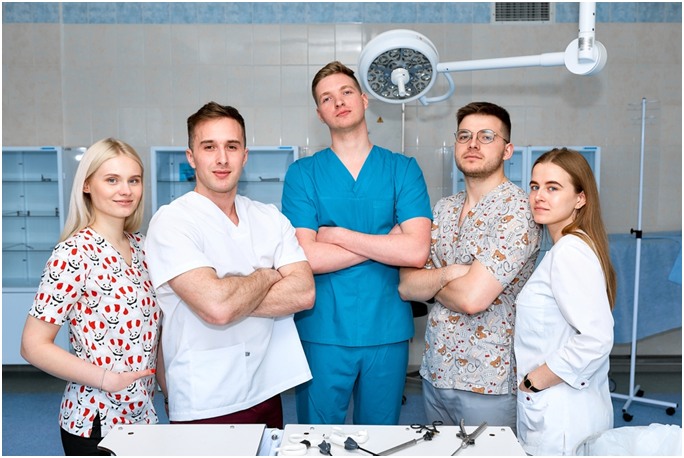 Pay Attention to Shape
While scrub uniforms generally adhere to standard shapes and fits for a reason, the shape of your scrubs can be subtly manipulated in ways that will subconsciously showcase your personality. Details like those listed below will have a huge impact on the overall shape of your ensemble and silhouette, so consider:
The fit of your scrub top is huge when it comes to shaping your outfit. Though your scrubs need to be loose enough for mobility and tight enough to be risk-averse, there are still styles that range from appropriately casual to professionally fitted. Along with this, you'll want to weigh things like short vs. long scrub tops, side slits vs. no side slits and stretch panels or no stretch panels as they will all affect the overall fit of your top and outward expression of your personality.
The fit of your scrub pants will also play a major role in shaping an outfit that suits you and showcases you, but will likely be heavily influenced by your style of scrub top. For example, features like slits in your scrub top may demand a higher waistline from your bottoms, a more fitted top may need a more classic and casual style bottom to balance it or a more athletic personality and scrub top may call for something like jogger style scrub pants.
Pick Your Materials Mindfully
A cotton mix is standard, but depending on where you work and what you do, there are options that come closer to luxury, closer to rugged workwear and closer to summer linens that all exist in the scrub world, too, and should be utilized if they help you express yourself! Along with the material itself and what it does for you, you'll want to look at:
Textures found on or within the material that are highly visible. While this can be helpful when it comes to showing off your personality and what you like, it may be harmful when it comes to patient perception as most patients don't prefer it. On the other hand, a textured bottom paired with a smooth shirt is appealing to children.
Protective technology like anti-wrinkle, antimicrobial, anti-odor and anti-stain can take a good material to a great material depending on your needs — so seek them out if you see the benefit.
Be Picky About the Details
Portray your personal style properly by integrating it with your professional identity. The devil is in the details, so pay attention to the little features that really speak to (and for) you, like:
The neckline of your scrub top is where most of the style comes in, and with so many options to choose from like v-neck, mock wrap, round neck, scoop neck, split neck and more, it should be easy to find something that speaks to you, and for you!
The waistband on your scrub bottoms, while it may seem insignificant at first, is a great glimpse into your personality and an accent to your ensemble if you choose to tuck your shirt in (which is also a surefire way to show some personality!).
The pockets on both your pants and tops should be considered very carefully when it comes to their placement and style. While your ideal placement may be simple enough to figure out, the vast range of pocket styles can easily be overwhelming and overlooked. Take your time and look into patch pockets, hidden pockets, chest pockets and accessory pockets to figure out what suits your style and needs best!
Embroidery can be accomplished on almost any set of scrubs, but surprisingly, it's still not nearly as common as you'd think! This is likely due to the fact that embroidered scrubs are normally gifted by an employer, colleague, loved one or to yourself as something special. Because of this, though, personalized embroidered scrubs feel and look like luxury. If you're hoping to showcase the loyal, dedicated, professional, detail-oriented or luxury-loving sides of your personality, embroidery is key!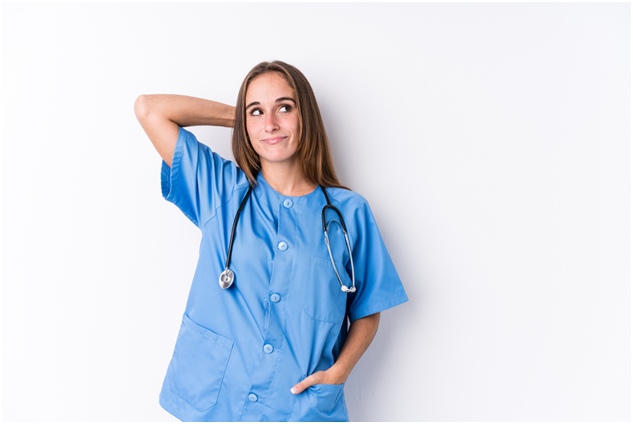 It's Up to More Than Just Your Scrubs
As much good as you can show off about your personality when it comes to your outfit, a dirty, wrinkly or ill-fitting one can show off the worst parts of your personality. Make sure that you're always keeping your scrubs clean, crisp and colorful by washing and storing them properly!