Spring represents new arrivals, new beginnings, and new attitudes. If you're ready to change up your wardrobe, this is the time to do it! From cute tops to trendy dresses, these spring break outfit ideas will have you looking fashionable yet ready for fun no matter where the road takes you.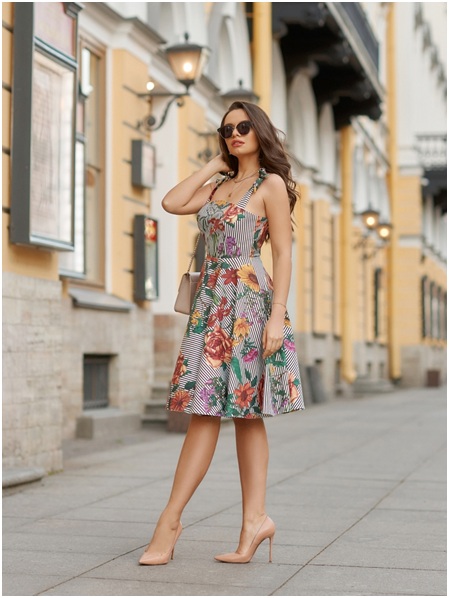 Outfit 1. Bandeau Tops
If you're eager to throw off your wintertime layers and soak up the warmth of the sun, bandeau tops might be just what you need. They're available in everything from smooth and silky satin to vintage '90s-style denim. You can also find bandeau-style tops that aren't true bandeaus but offer a cropped look that emphasizes the bust. Come out of hibernation with a sexy top that declares the arrival of a new you.
Outfit 2. Short Shorts
Short shorts provide an easy way to add a little punch to an otherwise ordinary outfit. You can pair them with tanks, tees, and tunics alike, and they'll bring visual interest to your look while still serving as comfortable everyday clothing. You can buy different styles of shorts to create various looks. A country girl might like frayed hems. For a Hamptons look, you might wear shorts with a high waist and sailor buttons.
Outfit 3. Maxi Dresses
You might think of spring break as a time for sundresses, but don't count out the maxi dress. Its coverage is ideal for protecting your skin from the sun, and its long, flowing fabric ensures breathability even in the heat. You'll stay cool and keep the mosquitos away as you enjoy being outdoors in the spring.
Outfit 4. Kimonos
Is there anything more alluring than wearing a kimono robe over a swimsuit? You don't have to wait for a beach weekend to indulge in this loose and lightweight fit. You can find all kinds of kimono-style tops to drape over blouses, cardigans, and dusters.
Outfit 5. Leggings
Once considered leisurewear, leggings are now accepted in everyday dress. Some even consider them business casual. The $29 billion dollar leggings industry is only growing, so don't be surprised when you walk into a clothing store and see dozens of folded piles of leggings made of polyester, nylon, cotton, and wool. For spring break, choose lightweight and breathable fabrics. Pair your leggings with a breezy top or tank, and finish the look with sandals or sneakers.
Outfit 6. Two-piece Sets
Also known as co-ords or matching sets, two-piece sets are a hot trend in spring fashion. They use the same fabrics for both the top and bottom layers, and they're often styled with similar or complementary colors and patterns. The best thing about two-piece sets is that they're the simplest things in the world to throw on for a put-together look on a busy morning.
Outfit 7. Cotton Jackets
During spring, the weather can turn on a dime, so it's a good idea to have outer layers that you can take on or off as needed. As for the type of jacket to buy, consider something made of cotton. It's a highly breathable fabric thanks to its ribbon-patterned fibers that leave open spaces for air to pass through. As a bonus, cotton jackets can be incredibly chic, so they offer style points in addition to versatility and ventilation.
Outfit 8. Shirtdresses
Shirtdresses are dresses that look like long shirts. Some have open necks and simple lines of a T-shirt. Others have collars, buttons, and folded hems of dress shirts. The appeal of a shirtdress is that it puts a new spin on an old classic, so it's perfect for breathing new life into your spring wardrobe.
Outfit 9. Crochet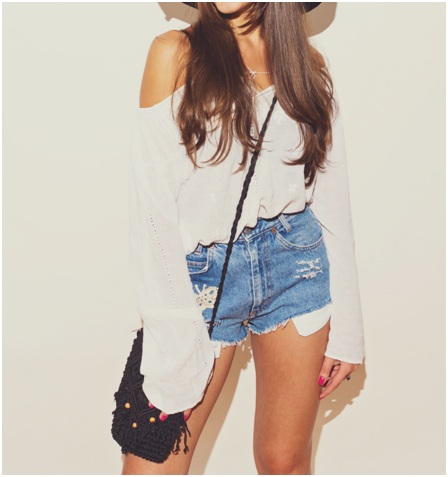 Cute, lightweight, and usually dyed a fun color, crochet is another one of the hottest fashion trends for spring. You can find everything from chunky crochet vests to halter crocheted mini-dresses. There are also crochet blouses, cardigans, bags, bucket hats, and more. Don a crochet bikini if you want to turn heads at the beach.
Outfit 10. Asymmetrical Skirts
Also called high-low or waterfall skirts, asymmetrical skirts have a distinct design that includes an irregular hem that's shorter or longer in the front, back, or sides. These skirts add an element of the unexpected to your spring break wardrobe, especially if the skirt features colors, patterns, or other details that draw the eye.
Outfit 11. Jumpsuits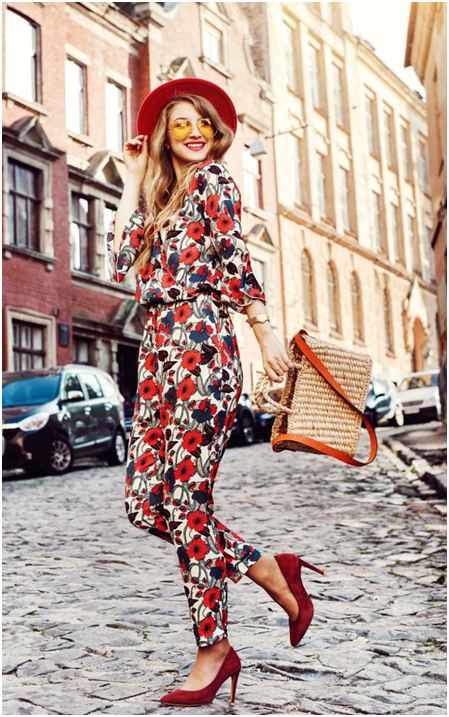 Jumpsuits offer another way to stay covered when the weather isn't quite warm enough for swimsuits and suntans, and they come in a dizzying assortment of styles.
Culotte jumpsuits have billowing layers that are very bohemian.
Blazer jumpsuits are cut with sleek lines that won't look out of place in an office setting.
Boiler jumpsuits have a rough and tough charm for active lifestyles.
Outfit 12. Cargo Pants
Cargo pants have a sporty look that'll suit everyone, from athletic college students to busy moms. Many have a wide-leg design to give them their signature comfort, but you can also find tapered cargo pants for a more fitted outfit. Another great thing about cargo pants is they typically come with lots of pockets!
Outfit 13. Handbags
Last but not least, don't forget handbags. Look for casual and comfortable bags to match your springtime wardrobe, like beach bags. They're roomy enough to carry all your essentials and more, but they're stylish, too. You can find them in everything from eco-friendly canvas to stylishly nautical rattan. You can even take yourself to the cutting edge of fashion with runway-worthy wooden bags.
Fun and Fashionable Outfit Ideas for Spring
Spring is the perfect time to give yourself a makeover, including a wardrobe refresh. Use these outfit ideas to transform your closet into something that expresses your unique identity and keeps you feeling bold, beautiful, and confident on spring break!