Discolored teeth are one of the first things people notice about you when you smile, but this should not stop you from giving your winning smile since there are plenty of ways to make it look whiter and brighter aside from using the best teeth whitening products. Here are the things you can do:
1. Wear the Right Color Lipstick
The color of your lipstick can have a major impact on the perceived whiteness of your teeth. If you are looking for a new lipstick shade, consider one that will give your smile a boost in the whiteness department. Dr. Sienna Palmer, DDS, a cosmetic and restorative dentist in Orange County, CA, suggests wearing a color with blue undertones such as mauve, plum, magenta and berry because they can create an illusion of contrast for a brighter-looking smile.
2. Opt for Gloss
If you want to take your lip look to the next level, consider adding a brightening finish. After applying your lipstick, go for a glossy finish instead of a matte one. A glossy lip will reflect light and make your teeth look brighter in the process.
3. Wear a Blue Shirt
Just like wearing lipstick with blue undertones helps make your pearly whites shine, so does a blue-colored shirt. The color blue has the opposite effect of yellow, so it can help neutralize any yellowness and make your teeth look brighter as a result. Any shade of blue will work, but brighter shades of blue are especially effective. On top of that, avoid wearing colors that will highlight the yellow undertones of your teeth, such as white, orange, cream and brown.
4. Enhance Your Eyes
If you're self-conscious about your teeth, one of the best beauty tricks is to simply draw attention away from them. Wearing makeup that enhances your eyes is a great way to do this. A smoky eye or a bold cat eye can take the focus off your teeth and make people notice your eyes instead. Your teeth will certainly look brighter by comparison.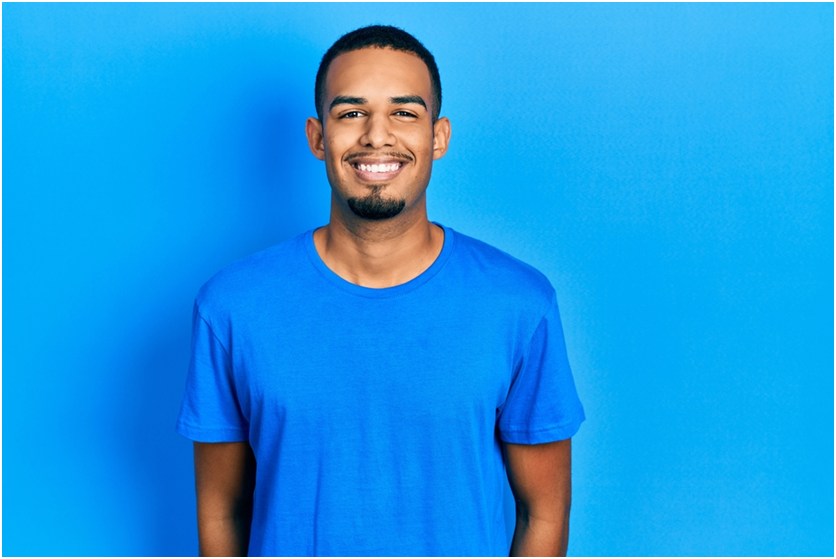 5. Aim for a Sun-Kissed Glow
A bronzed complexion can also make your teeth look brighter. If you're fair-skinned, this may mean using a self-tanner or a taupe bronzer to achieve the right shade. Even if you have a naturally darker complexion, a simple sun-kissed glow can help to brighten your teeth and give you a more radiant smile.
6. Take Care of Your Lips
Chapped, dry lips can make your teeth look dull by comparison. Exfoliate your lips regularly to get rid of dead skin cells and to keep them looking soft and supple. Be sure to hydrate with a lip balm or lip gloss that contains SPF to protect your lips from the sun.
7. Contour Your Mouth
Outline the cupid's bow on your upper lip using a shade that's slightly lighter than your natural lip color. This will create the appearance of fuller, more defined lips and will make your teeth look brighter in the process.
8. Avoid Foods and Drinks That Stain Teeth
There are some foods and drinks that are more likely to stain your teeth than others. Coffee, tea and red wine are all culprits when it comes to staining teeth. If you can't avoid them altogether, be sure to brush your teeth or use a stain eraser immediately after consuming them.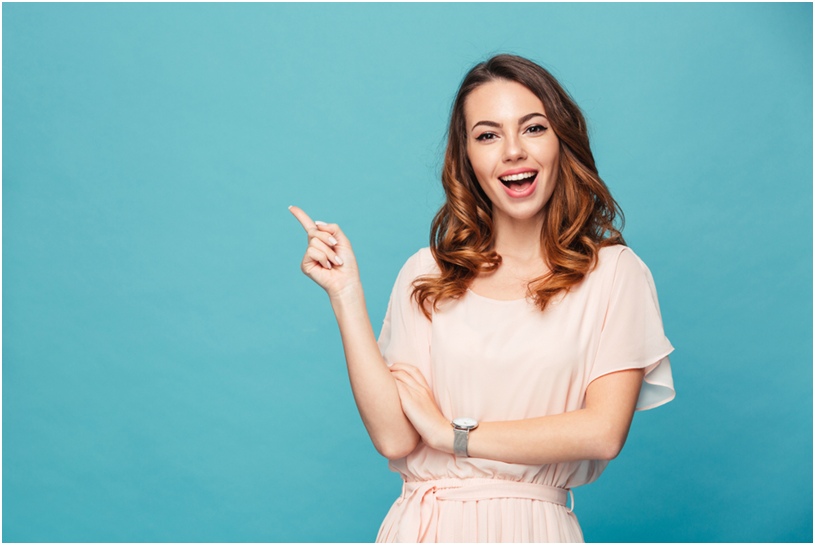 9. Use Whitening Toothpaste
Adding a whitening toothpaste to your daily oral care routine is a simple switch that can make a big difference to brighten your teeth and leave them looking sparkling clean. Paired with a high-quality toothbrush and replacement toothbrush heads, a little bit of whitening toothpaste can go a long way.
10. Use a Whitening Pen
Whitening pens and stain erasers are another easy way to get brighter teeth. These products usually contain a small amount of hydrogen peroxide, which is a bleaching agent that can help to remove surface stains and brighten teeth. Simply apply the gel from the pen or stain erasers to your teeth and leave it on for the recommended amount of time. You'll see a difference in the whiteness of your teeth in just a few treatments, so these products are definitely worth a try if you're looking for an easy way to get brighter teeth.
Final Thoughts
Knowing how to make your teeth look whiter can be as simple as having the right makeup or beauty skills. The next time you're looking for a way to take your smile up a notch, try one of these tricks, and see the difference for yourself. If you want to go even further with your teeth whitening beauty regimen, consider using a hands-free toothbrush and teeth-whitening device!