Hi, I hope you are having a good day. Today, we are going to discuss Mini Makeup Products. Mini Makeup is a line of travel-sized makeup products that are perfect for on-the-go beauty. The products are small and lightweight, making them easy to pack in your suitcase or carry-on bag. Mini Makeup also offers a variety of products to suit all skin types and needs, so you can find everything you need for a flawless makeup look, no matter where you are. The article below gives info about basic makeup products and much more.
Mini Makeup Products are helpful to cover up skin imperfections on the face and provide radiant glow anywhere, also easy to travel.
They typically work by applying mini makeup products to give other effects reflecting on light or skin shininess.
However, by dint of trying different products, I realize that the ones I use most often are sometimes worth extra money to make sure I look flawless every time I use them.
Basic Mini Makeup Products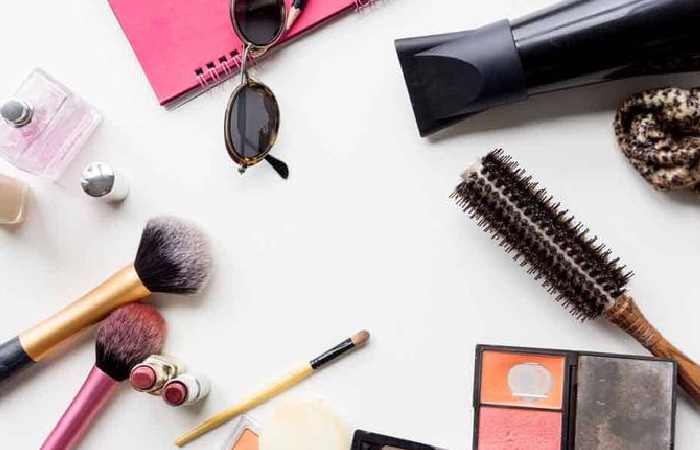 1. A good foundation or BB cream
It is the base! If you apply it every day (or every time you put on makeup), it's a very profitable investment!
We can use it with a primer underneath; the product glides better; you need less, which lasts longer.
The sunny days give us a lot of energy, which is why we are more likely to expose our faces to the sun, which can cause redness or minor discolouration of the skin.
We can effectively address the uneven skin tone problem with HD Perfect Coverup Foundation, available in travel size.
This hypoallergenic foundation provides long-lasting coverage and hides discolouration or any other blemishes.
Enriched with white truffle extract, it maintains the skin's hydration balance.
Try the product and see if it stays in your makeup bag longer. Don't worry – HD Perfect Foundation is also available in a 35ml bottle.
2. Highlighter
Who doesn't love the summer glow? Highlighter not only provides us with the "healthy glow" effect but also leaves skin looking healthy and radiant, even tanned.
Dare you! Get proper 3D lighting with an all-new Glow On Highlighter, which contains pearl pigments to attract and scatter light.
Highlight strategic parts of the face in a strobe or use it as a finishing touch for your lip or eye makeup to create a bold metallic finish.
You can mix it with your beloved foundation or cream for a glowing skin effect.
Think about your collarbone and shoulders to let them shine too!
3. Lipstick
The third must-have in travel size is the LipSatin Lipstick, this product in the mini version will be perfect for travel and for touching up makeup throughout the day.
Enchant everyone by choosing one of its intense shades, or feel free to grab more subtle colours.
The formula enriched with vitamin E, a cherry seed, argan, apricot seed, and coconut oil softens the lips, improves their elasticity and hydration while protecting against external aggressions.
From now on, enjoy the colour on your lips even in hot, sunny weather.
Despite plenty of affordable eye shadow palettes on the market, there's a reason Urban Decay Naked is so famous.
If you like to play with your eyes' depth, a sound palette of nude eye shadows will make a massive difference in your makeup routine!
Lipstick is often the number 1 thing to transform a look! With a classic red, you instantly add a chic and feminine touch to any look.
Go for a colour you like, whether it's a reddish-orange, a cooler shade, pinkish or dark.
It will always become essential to carry in your handbag!
4. An eyeliner
Not having very large eyelids, I always had the eyeliner's problem fading or stamping in the crease of my eye until I bought myself a high-end eyeliner.
It changed everything. My cat eyes last until the wee hours of the morning without fading, in the event of rain or on a hot summer day!
If this is your thing too, I recommend a small investment in a product that keeps its promises.